Overview from Aroma Tea House's restaurant
The restaurant in our hotel offers not only a spectacular view over the Ronghu Lake but also a great selection of both Western and Chinese cuisines, with a well stocked café.

Our chefs are trained by western masters who aided then to refine some of your favorite classics from back home as well as additional dishes they have developed using a Chinese method taking on western classics.

There are vegetarian options and our chefs are more than happen to help out if you have any requests. We also serve a wide range of selection of Chinese cuisines both locally and nationwide.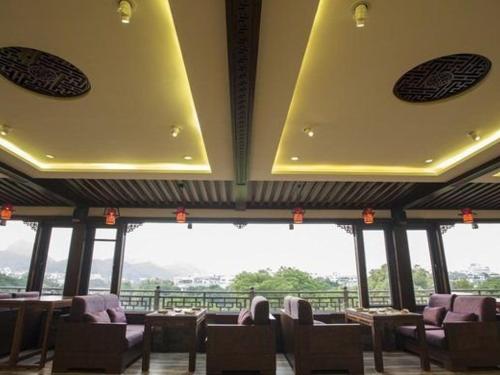 The restaurant is spacious with comfortable couches and is a great place to relax with a cup of coffee and a good book. It's also featured with a fine selection of antiques and artworks.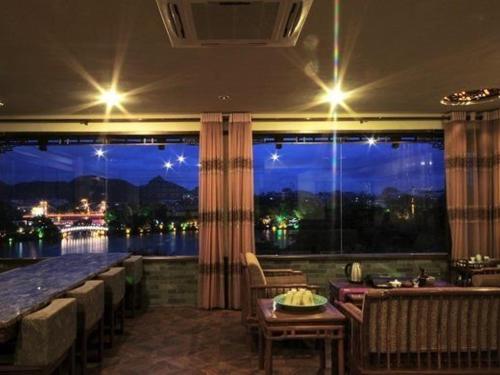 We also have a great selection of imported and local wines, fresh ground coffee, espresso, freshly made fruit juices and a varied selection of select tea's in keeping with the building history.
Promotion at Aroma tea house restaurant (2018-8-01 to 2019-04-15)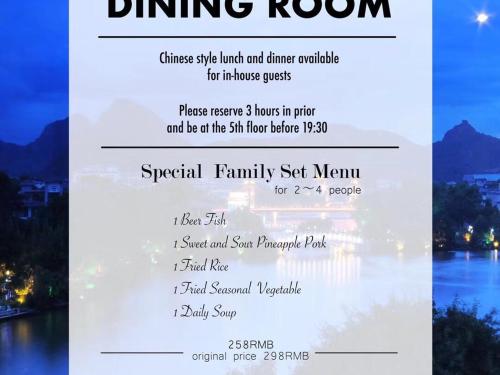 Chinese style lunch and dinner available for in-house guests. Please reserve 3 hours in prior. Thank you very much.

2:Please be at the 5th floor before 19:30.

3: Special family set menu ( for 3-4 people):

258RMB ( original price 298RMB)

1beer fish
1Sweet and sour pineapple pork
1fried rice
1 fried seasonal vegetable
1 daily soup
Promotion at Aroma tea house restaurant (2018-8-01 to 2019-04-15)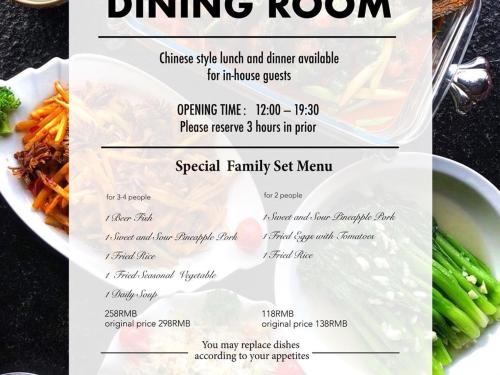 Chinese style lunch and dinner available for in-house guests. Please reserve 3 hours in prior. Thank you very much.

Please be at the 5th floor before 19:30.

Special set menu ( for 2 people):

118RMB ( original price 138RMB)

1Sweet and sour pineapple pork
1fried rice
1 fried eggs with tomatoes