About Aroma Tea History
Aroma Tea House is located in the historical district once owned by a famous governor who escaped to Taiwan yet exiled again back to mainland. This hotel was once his residence, then it was renovated into a respectable tea house that offered a superb selection of teas and herbs to local administrators. We renovated the hotel accordingly to its location and history to encapsulate its glorious past days and offer a diverse selections of Chinese traditional artworks, calligraphy, tea sets, pottery, and furniture. These facilities are all carefully treated and restored by the owner of the hotel, who has turned the hotel into a museum as well as a comfortable and versatile hotel.

Our hotel has an interesting and unique history, we also offer our customers a superior geographical position. Customers can explore local retail stores, convenience stores, supermarkets, Xiangshan Park as they are located within walking distance. The major public transportations can also take you to tourist sightseeings, like the Reed Flute Cave, very quickly.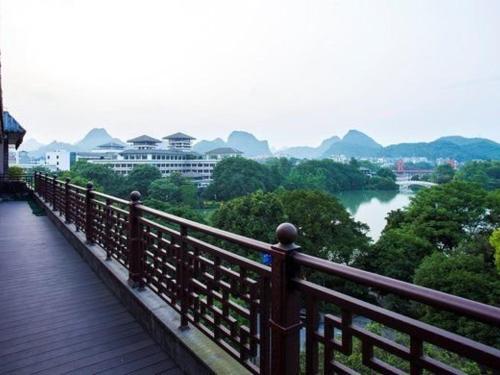 The hotel offers standard double and twin rooms as well as some Japanese style Tatami rooms. For those seeking for something unique we have an antique room option which is carefully furnished with a selection of Chinese furniture and antiques. There is also a lake view deluxe suite available that has a mesmerizing view out over the lakes and to the city beyond. This room presents a spectacular view over the daytime with serenity of the lakes. At night the bridges are lit up as well as the pathways around the lakes for an evening walk.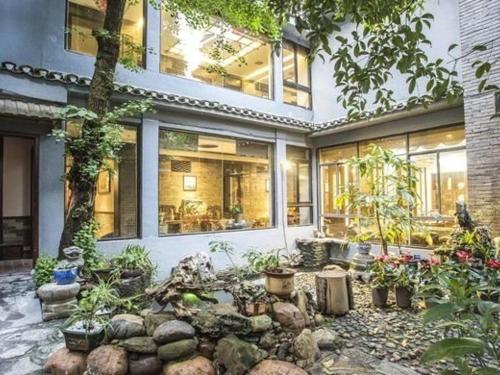 We have a restaurant at the top floor of the hotel. It has a great view over the lake as well as delicious food services. We have all the conveniences you'd expect form a modern hotel, and even a balcony and a small garden.

We thoughtful and friendly, English speaking vacation assistants and other team members will try our best to make your stay in Guilin pleasant and memorable. Our vacation assistants are always available with useful tour suggestions and are able to arrange transportations and tickets for any attractions that you wish to visit.